Thanks for choosing All About Dog Walking and Pet Care!
We're eager to get to know you and your pets better. To help us get started please be as detailed as possible:
Get Great Care For Your Pets!
"Sue is so thorough and takes such good care of my Senior dog while we are away! We travel frequently to the mountains for family weekend trips I know when I leave my dog with Sue he is well loved and cared for."
"Sue has been caring for my 2 dogs and turtle since 2010. We were a bit hesitant to try a dog sitter but after the first try at this they adored her and they were so happy when we arrived home I knew they were well cared for. We love Sue"
"I love All About Dogs Walking. Sue and her help have cared for my dog Bogey off and on for several years. They are there when I need them! Bogey was so ever grateful to her for not squealing on him about his accidents! Sue had cleaned them up so well that we couldn't even tell he had been naughty! My family and I highly recommend Sue and "All About Dog Walking and pet care. Sincerely, Cathy, F."
Cathy, F.
Littleton, 80217
"There could not be a more reliable, more trustworthy, more dedicated company to take care of your pet. By FAR the best. Most organized and reliable! "
"Sue and her crew are awesome. I trust them completely with my many beloved babies and my home. "
"I highly recommend All About Dogs Walking for ALL your pet care needs. Did an incredible job taking care of our cats, dogs, and house while we were on vacation. The animals didn't even notice we were gone because they spent so much time with them and taking the dogs on walks. You can't go wrong. -Lisa … Littleton"
"We were new to Colorado and needed help with our fur babies…Sue came to our home and gave us the opportunity to get to know her. We let our animals give the final approval which was YES! WE LIKE HER! Sue and her team are trustworthy, bonded and insured. Very professional and loving towards our pets. "
"These guys are the best in the business! They never fail to do all that they commit to, and more. Prompt, detailed communication about our pets. Sue and her staff are always very caring and loving to our "family members" and always treat them as if they were their own. Thank you for your great service! "
"I hate that I don't have time to give my dogs the regular walks that they deserve, but Sue's been a real lifesaver! They're so much happier when they get out and about every day. She takes great care of them, gets them their exercise, and then always takes the time to let me know how they're doing."
"My animals love our sitter. I have a cat who is afraid of strangers and even she comes out to be with our sitter."
"Very conscientious and dependable! My dog was well loved and cared for. "
"Sue is the only one I trust with my 21- year old best friend Wilbur. She is totally dependable and treats Wilbur like he was one of hers. Wilbur has passed and she is now caring for my new kitty. "
"Cats love her! I think my cats would go home with her if I would let them."
"Never worry, ever! My little guy loves Sue!"
"All About Dogs Walking and Pet Care has been an amazing asset to my family. I hired her after getting a C-Section to come exercise my rambunctious German Shepherd puppy while I was on bed rest. Not only did she wear him out, she also helped with his basic training and gave him lots of extra love so that he wouldn't be jealous of the new baby. Anytime I need them, even if I call without any advanced notice they are always available to help. My German Shepherd has grown VERY attached to her and is sometimes more excited to see her than he is me. 🙂 I trust them with my animals and with my home and would give them an excellent recommendation to anyone who is looking for this kind of service."
"I've been happy to call Sue and her team my exclusive cat sitters since March 2012. I never have to worry when I go away that my cats are well-cared for! We get updates and pictures of our kitties enjoying the attention of their sitter, and the detailed daily reports waiting for us when we get home let us know the amount of care they receive in our absence. Although that's very obvious the minute we walk in the door–with the attention and care they receive from Sue, my cats are noticeably relaxed and calm, a HUGE difference from how nervous they are when we've left them alone or with a friend who simply changed out their water."
"All About Dogs…Walking is the best pet sitter/dog walker around. So attentive to pets and also she provides great care for your home while you are away. Rates are the best I've found for the care I get. You can't go wrong with All About Dogs!"
"Our cat really loves Sue. It is so nice to have her to count on when we have to go out of town. I would recommend Sue and her team for all your kitten sittin' needs. "
Sissy and David T.
Littleton
"Sue took great care of our senior pets. She gives lots of love and attention and is very professional. Took care of the house too."
Voted #1 by the Denver A- List Best Dog Walkers, Members of Association Of Pet Sitting Excellence and Professional United Pet Sitters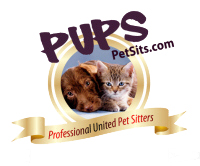 Members of Association Of Pet Sitting Excellence and Professional United Pet Sitters.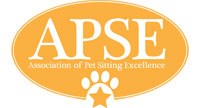 We are Littleton's Professional Dog Walkers and Pet Sitters. Fully Insured and Bonded.
We Absolutely Love Your Pets!
We provide the best care possible.
We provide loving professional care at affordable rates:
Pet Sitting
Let-Outs
Dog Walking
Overnights
Prior to establishing services we need to meet you and your pet family. It's imperative for all of us, especially your pets.
We'll go over all your needs in this free, first time 30-60 minute meet and greet.
Schedule a free consultation. 303-895-5524
Call today for great pet care!
Great Pets Deserve Great Care
Dog Sitters and Cat Sitters in Littleton, Co. Areas of 80128, 80123, 80127, 80120 and 80129
Call Today 303-895-5524
We're always here to help!